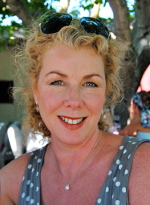 Founder of Media Magenta, Lori Booth studied design and media management at west London's Thames Valley University, majoring in journalism and completing her honours dissertation in Magazine Journalism. She gained valuable experience in two of London's top PR agencies, Paul Winner & Associates and Namara Cowan, as well as at global ad agency Ogilvy & Mather's London HQ.
After returning to South Africa in 1997, she realised her journalistic ambitions by working as editor on several national magazines and regional publications. Lori has also headed up the PR and Marketing portfolios of two national companies, Incolabs and Rewardsco respectively.
In 2006, with twenty years in both PR and Journalism under her belt, Lori started Media Magenta, a PR and Communications company offering core strengths in writing, editing, and design and media management.